Log In
🎄Christmas Holidays Shutdown🎄
SchoolPix is on holidays! Orders made today will not be dispatched until 27th January. Sorry for the wait!
COVID-19 Update - Your Group Photo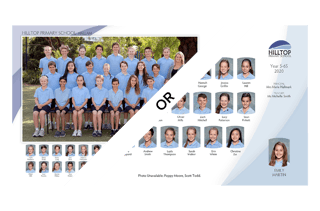 School photos are now permitted indoors and outdoors in Victorian schools (rules for private or catholic schools may vary).
SchoolPix wants all students to have the opportunity to have a 2020 school photo taken. So to ensure we have enough staff, and time, to photograph all schools that still need their photography completed in term 4 we have reduced the number of traditional group photos we will take.
When we can't take a traditional group photo a "composite" group photo made up of a portrait photo of each student and their teacher will be provided.
If you have any questions please contact our Customer Service Team on 1300 766 055 they will be happy to help you.
© TMW Photographers Pty. Ltd.